F. Accountability and ownership
This page contains the list of tasks from part F of the AIGA AI Governance framework.
Click here to view the main page and the overall structure of the framework.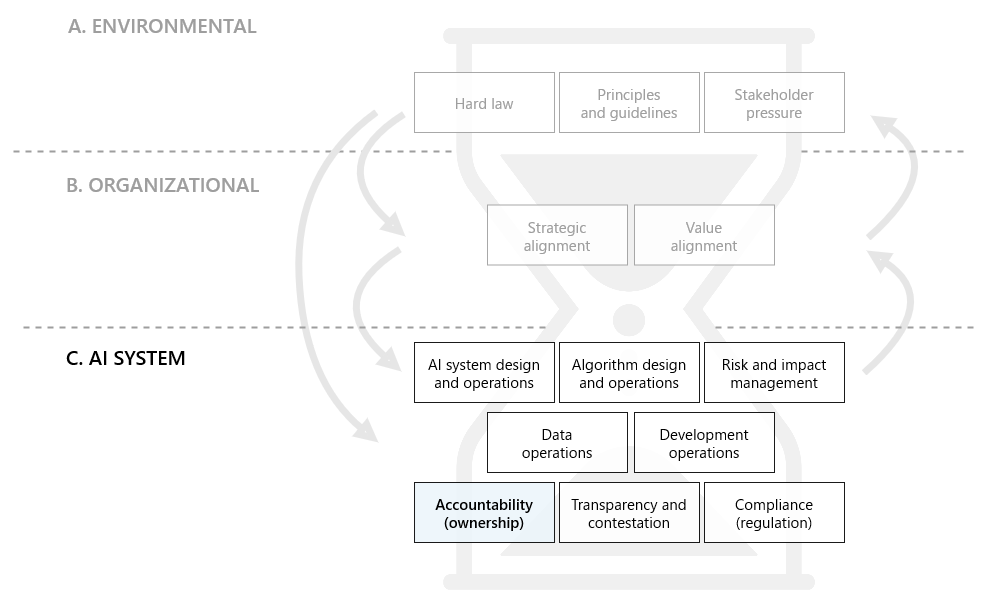 The tasks are grouped based on their location on the AI governance life cycle.

Click the list items to view individual task descriptions.
AI Governance tasks T54-T56
1) Design, data and models
1b) Data collection and processing
1c) Model building and interpretation
2) Verification and validation
4) Operation and monitoring